Elizabeth Sullivan, M.D.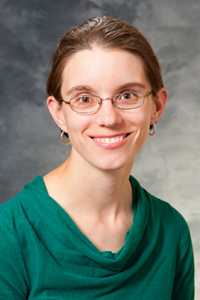 Dr. Sullivan received her medical degree from the University of Chicago Pritzker School of Medicine.
She completed a residency in obstetrics and gynecology at the University of Wisconsin at Madison. While there, she held the elected position of chief resident, responsible for educational initiatives for her fellow residents. She graduated with awards for her teaching, research and skills in minimally invasive surgery. She has a particular interest in adolescent health, but enjoys taking care of women of all ages.
Dr. Sullivan is a native of Cambridge, MA. She now lives with her husband Brian, a psychiatry resident at Brown University.