Nicole Larrea, M.D., MPH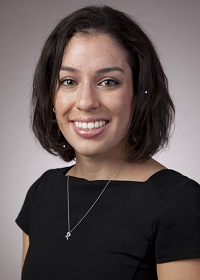 Dr Larrea was raised in Texas and graduated from Princeton University.
She earned her medical degree from the University of Texas Southwestern Medical School and has her Masters of Public Health degree from the Johns Hopkins Bloomberg School of Public Health. She completed her residency training in Obstetrics and Gynecology at the University of Colorado, where she held the elected position of administrative chief resident.
Dr. Larrea believes in providing compassionate and individualized care for patients from all walks of life in an open and welcoming environment.
Outside of work, she enjoys cycling, hiking, and spending time with her family.