Caroline M. Skudlarek, D.O.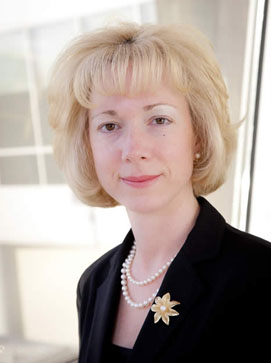 Dr. Skudlarek is a graduate of New York College of Osteopathic Medicine. She completed her residency at Lutheran Medical Center in Brooklyn, NY.
Being trained as an osteopathic physician in the field of obstetrics and gynecology has allowed Dr. Skudlarek to offer her patients the epitome of medical care. As she explains, "Osteopathic medicine combines all the science of today's medical technology and understanding with a hands-on approach taught during osteopathic training."
This philosophy has educated her on how to treat patients as a whole. In practice, she listens carefully with patience and compassion in order to effectively diagnose and treat the individual problems unique to each patient. This allows her to offer the most comprehensive medical care.