Welcome to Bayside OB-GYN
At Bayside OB-GYN, we provide women with specialized care focused on each individual's needs.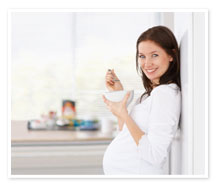 We are a professional group of five Obstetrician-Gynecologists and one Certified Nurse Midwife located in Providence, Rhode Island.
Our primary professional goal is to combine the highest level of technical expertise with compassion, understanding and respect for the dignity and uniqueness of each individual as they travel through each phase of life.
Learn more about our practice, our providers, or our services.