Terrence F. Cahill, M.D.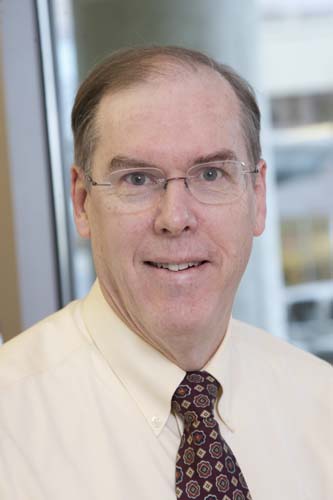 Terrence Cahill, Md, FACOG, earned his bachelors degree in biology from Providence College, and a medical degree from Georgetown Medical School.
He completed his residency in obstetrics and gynecology at Women & Infants Hospital, affiliated with Brown Medical School. Dr. Cahill has been in private practice in Providence since 1978.
Dr. Cahill is a clinical associate professor of obstetrics and gynecology at The Warren Alperts Medical School of Brown University. From 1992 to 1999 he was a team chief in obstetrics, responsible for supervising medical students and residents at Women & Infants Hospital. Since 2010 he has filled the same role as team chief in gynecology.
He was the president of the Women & Infants' Medical Staff from 2007 to 2010 and received the Medical Staff's Distinguished Service Award in 2013.
From 2002 to 2015, Dr. Cahill was the vice chair of the RI Section of the American College of Obstetricians and Gynecologists (ACOG), and from 2005 to 2008 he was the chair.
In addition to teaching the residents at Women & Infants Hospital, Dr. Cahill has been involved in teaching third and fourth year medical students at the hospital and second year students at the medical school. He has been a five time recipient of the Top Teacher of the Year from the residents at Women & Infants Hospital.
He is also involved in the mentoring program in which he offers advice and guidance to young physicians as they finish their residency and move on to the next phase of their career.
Dr. Cahill's main interest outside of medicine is his three grandchildren- two grandsons, and a granddaughter.